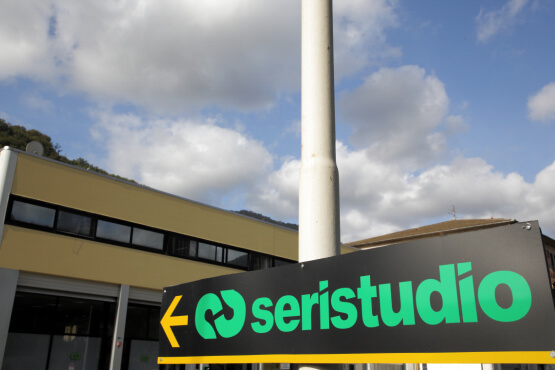 Seristudio, the commitment and passion of a leading company in car decoration
Seristudio is a modern and innovative company specializing in high-quality decorations for automotive components.
Painting and decoration processes involve technical skills and exclusive technologies.
Over the years the company has developed these skills, and today Seristudio designs, manufactures, and controls the most efficient painting systems for flexible productions of the highest quality.
Seristudio's next-generation systems meet even the most demanding customer requests, in compliance with the most stringent applicable international standards (ISO/TS 16949 and ISO 9001).
The painting, pad printing, and laser engraving processes are ideal for treating small- and medium-sized components. Our qualified and flexible people make it possible for Seristudio to manufacture over 35 million components every year
Moreover, the company's painting processes allow Seristudio to avoid polluting surface treatments. In fact, the company has always worked hard to be in line with the European environmental and energy policies that car manufacturers follow.
Its know-how has also allowed the company to develop a high engineering level and meet an incredible production rate.
Seristudio specialises in high-quality decoration for automotive components. These are the distinctive features that make the company so unique in this industry:
specialized staff;

competences always up-to-date;

use of innovative technologies and materials.
What makes Seristudio the leader in the Automotive industry is its ability to apply a considerable number of decoration techniques. Seristudio can choose the best customisation process possible, based on the time frame and final costs. The company pursues these achievements always keeping quality in mind.
Seristudio provides customised solutions based on your financial, technical, and quality requirements. This is possible thanks to its high-level competency, which allows the company to check innovative technologies and products, combining aesthetics, functionality, and affordability.
All this wouldn't have been possible without sharing the company's operational choices with its employees. Collaboration is the core of Seristudio's work, the key reason of this ambitious company, which today counts over 140 employees.
For Seristudio, being a modern and leading-edge company means operating in good work conditions and involving every collaborator to make them feel an active part of a common project. Everybody must feel like they have helped this company grow.
Creating the best paints, providing them within the quickest delivery terms, and meeting any customer need has only been possible thanks to a group of enthusiastic people who Seristudio is proud of being made of.